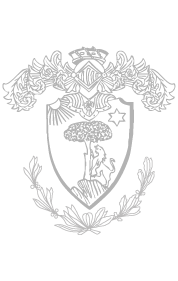 Tenute Mannino di Plachi's winery tradition was born in 1800 year when the Baron Franz Mannino became to export wine and orange in North America and Europe, winning awards in various exhibitions around the world. Now Tenute Mannino di Plachi is a farm and winery company and a lots of turist come every day for winetasting or lunch, dinner and other ecotourism activities. In this moment Mr. Giuseppe Mannino is Consorzio Tutela Vini Etna DOC's president.
We have a wide range of products: wine production is concentrates on ETNA grapes: Catarratto, Carricante, Nerello Mascalese e Nerello Cappuccio (up to 40 000 bottles); marmellades of orange, bitter orange and mandarin with pells and honey of zagara, like our family's ancient recipe; D.O.P extra vergin olive oil with the autocton kind of Etna's olives: Nucellara etnea; Cream of: green olives, black olives, sun dried tomatoes and spicy; sun dried tomatoes; fruit and vegetables. All production is proper and therefore allows to guarantee quality and traceability, from raw material to finished product.
Our company is made up of three different structures:
"Podere Pietra Marina" on north side of Etna and at 550 mt of altitude, in Castiglione di Sicilia. Here is situated our red grapes, Nerello Mascalese and Nerello Cappuccio that we use to the production of Etna Red DOC wine and even for other blend. Lavic and mineral soil, important temperature range between day and night are important factors that identify the character of Etna DOC wine.
"Le Sciarelle" on east side of Etna in Viagrande. On 400 mt of altitude we have our white grapes; Carricante and Catarratto to the production of Etna White DOC wine.
In our wine cellar in Castiglione we give life to our 6 labels:
– Etna Rosso D.O.C. 2009 "Tenute Mannino dei Plachi"
– Etna Rosso D.O.C. 2006 "Vasadonna " – Riserva
– Etna Bianco D.O.C 2013 "Tenute Mannino di Plachi"
– I.G.P. Sicilia Rosso"Tenuta del Gelso"
– I.G.P. Terre Siciliane Rosso "Tenuta del Gelso"
– I.G.P Terre Siciliane Carricante "Tenuta del Gelso"
"Tenuta del Gelso" is last our company, its past has been focused on grape infact we have one of the biggest Palmento (old Wine cellar) of the area that testifies the ancient family wine production; now we have 65 hectars of citrus and olives plantation and a big vegetables garden.
Maybe viewed on our website (under costruction), our Facebook page, Twitter and Instagram profile.